Ashok Deshpande - CEO and Managing Director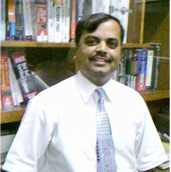 Ashok Deshpande, CEO & Ashok Deshpande, CEO & Managing Director of Envision, brings in more than two and half decades of experience in managing technology businesses. He is a thought leader and firm believer process in oriented way of working, having pioneered many innovative business models in his career. He has extensive professional and governmental contacts and is well respected in the industry. He has overseen the emergence of Envision from a start-up company to a well-respected one in the field of network and communication technologies.
Prior to Envision, Ashok has worked as a consultant for a few US companies including a leading US Telecom Company - for about 4 years. Ashok has also worked with leading private and public companies like Videocon, Meltron, and Global Tele-Systems and Kirloskar group in various capacities.
Ashok holds degree in Electronics & Communications Engineering from SIT, Tumkur, Bangalore University and Masters in Business Administration from IGNOU, New Delhi. Ashok also has Post Graduate Diploma in Production Management from Marathawada University.
Ashok has received "Appreciation Award for Contribution to Indian Telecom Industry" from CDOT, the R&D wing of Department of Telecommunications, Government of India in the year 1992.He also has received appreciations from several companies he was associated with.
R. Muralidharan - Director
Murali, Director of Envision, brings more than three decades of experience. Murali was first with Bharat Electronics for almost two decades & has developed several state of art analog and digital Microwave Radio Relay equipment. Murali was head of R & D, Satellite communication group at Bharat Electronics. He was instrumental in building the first extended C band TV Earth station for Doordarshan. He developed Intelsat F3 stations for VSNL and VSAT technology to DOT. Murali is a recipient of R & D award from Bharat Electronics. He is considered a pioneer in Satcomm industry in India.
Murali was a promoter director of Satnet Communication Pvt. Ltd., a company started to provide VSAT services. He was a consultant to Reliance Industries for setting up their VSAT network for voice, data and video communication. Prior to this Murali was associated with Kirloskar Computer services Ltd. & and was instrumental in building India's largest private VSAT Network covering 18 cities. Murali was also a consultant for a few US companies.
Murali, a first–generation entrepreneur, holds degree in Electronics & Communications Engineering from Guindy, Madras University.
Chockalingam M - Vice President (Key Project)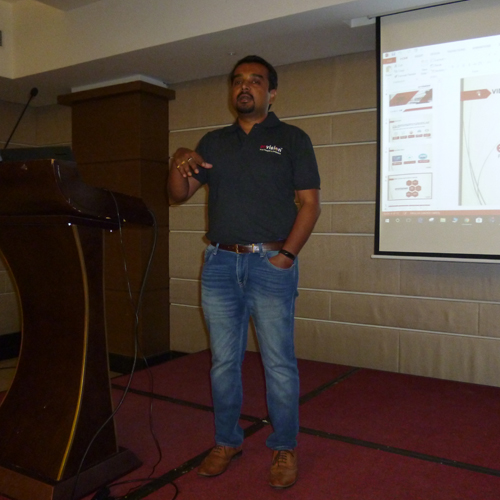 Chockalingam Manoharan brings over 18 years of experience in the field of Information Technology, IT Networking, IT security, Wireless technologies, Data storage and Data Communications to his position as Vice President – Operations at Envision. He started his career in IT Hardware and Networking field in the year 2000. He loves technology, can understands data, understands the business, can speak both techie and non-techie and is a mile deep in primary expertise.
He has a working knowledge of related technical areas, shares technical knowledge with others and loves to learn. He is a team player and thinks outside-the-box, conforms to the technical or ethical standards of the profession. He is a certified Microsoft, ITIL and Project Management professional.
Prior to Envision he has played a major role in Design, setting up and maintaining LAN, WAN, MAN communications, inter resort connectivity, Wireless Technologies, Internet, Intranet and Network Security solutions in INTEK systems the one of the top IT company in Maldives. Prior to that he worked in Coca Cola and headed the TN Coke IT Networks.
Since November 2007 he is with Envision and brings high technology solutions to all major projects in the company. He plays major role in design engineering, business development, team building and management, motivating the team, setting the process and develop winning strategies.